Current Pointing Lab Puppy Litters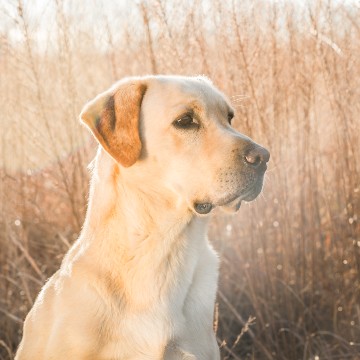 View our current listings for yellow pointing lab puppies.
View our current listings for black pointing lab puppies.
View our current listings for chocolate pointing lab puppies.
Sometimes you just gotta see it all…..so here they are.  The litters we have currently available, and in process.  🙂 Please note however — a phone call is great!  We try our best to keep this updated but are not always as "on the ball" as we would like to be. 
Concerning Our Current Litters.
Currently we are making litters for Spring 2023!
Current Litters Of Pointing Lab Puppies
If you take a critical look the population of Labrador Retrievers in the world today, we believe it is a safe deduction that the Labrador Retriever is no longer just a Labrador Retriever.
What exactly does that even mean?
At their very core, labrador retrievers define versatility.
This phenotypic diffusion complicates genetic selection for breeding. When selecting breeding pairs, it is of the utmost importance to be true to the basic breed fundamentals while selecting for the specific traits desired in the adult dog.
The litters of puppies we produce are the heart and soul of Hunters Point Kennel. Our job…our purpose…our focus is to produce the best possible pointing labs and family companions. This has been our goal since the company's formation in 1987. We fortunate that over the years our clientele and therefore our genetics have expanded beyond only hunting dogs.
We serve clients looking for:
It means that Labrador Retrievers do way more than just serve as cute and loyal companion. Labs can do a wide variety, and can serve many purposes including:
Drug dogs, dogs for the physically disabled, dogs for the mentally disabled, AKC field trial dogs, AKC hunt test dogs, UKC hunt test dogs, British and Canadian hunt test dogs, show dogs, agility dogs, bomb-sniffing dogs, occupational therapy dogs, nursing home therapy dogs, dock jumping dogs, bereavement dogs, pest control dogs, commercial mascots, hunting companions, Pointing Labs, and finally, the all-American family pet.
Pointing Labs/hunting companions – All breeding stock is trialed in American Pointing Labrador Association (APLA) and American Kennel Club (AKC) Hunt Tests. Pointing Lab Puppies are the core of our business and genetic base.
Professional guide dogs – We supply pheasant hunting guides and duck hunting guides with the genetics needed to work all day.
PTSD/Service dogs – Labs4Liberty – a non-profit out of Utah, uses our dogs exclusively for their service dog program.
Household members and family pets – 'cause, hey – who doesn't like a lab as a pet.
As I am quite sure, dear reader, you can imagine — the way to make a great dog is to start with a great pup. Great pups come from great genetics. Great genetics come from thoughtful selection and analysis of the Sire and Dam combination for each litter. This is what we do. Carefully planned and deliberately thought out mated pairs always with the end use of the puppies in mind.
Need guide dog? That's one litter. Need a family companion/hunting dog? That's another litter. Our greatest strength is being able to – through communication with the customer – pair them up with a dog that will suite their needs.
As you browse our available litters and upcoming litters, please don't hesitate to reach out with an email, phone call, or text with any questions.
We truly do enjoy talking to our clients and look forward to hearing from you!
"Hunters Point Kennel is great! They worked with me every step of the way and helped us find an amazing chocolate pointing lab that makes a great hunting companion, and a great dog my family and I love! I would highly recommend them to anyone."
– James B.